GRAPHIC DESIGN AND ILLUSTRATION
Examples of Arabic Type Design by Mamoun Sakkal
Custom Arabic Corporate Typeface
for Armani Hotel Dubai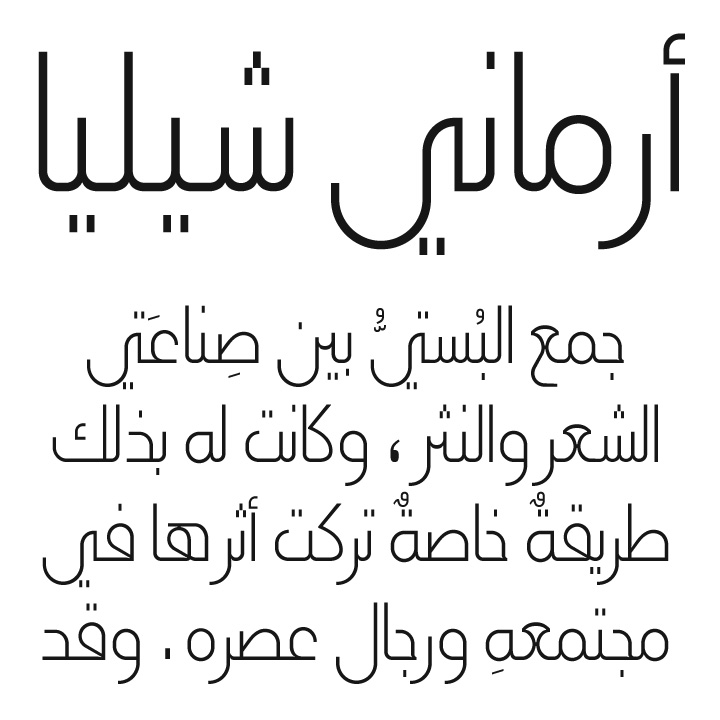 Armani Shilia is a delicate Arabic typeface designed by Sakkal Design exclusively for Armani Hotel Dubai.
It is distinguished by its thin weight and rectangular dots.
The typeface was commissioned for Armani Hotel Dubai in May 2007. The companion Latin typeface is Linotype Univers Thin.
Mamoun Sakkal founder of Sakkal Design also designed the companion family of typefaces for the Burj Khalifa complex (formerly Burj Dubai). Burj Khalifa Shilia corporate typeface is used throughout the project for both interior and exterior way-finding signs, and for graphics associated with the project's print and promotion purposes, while Armani Shilia is used only for the Armani Hotel Dubai located in the tallest building in the world, Burj Khalifa. Opened in 2010, this is the first of designer Georgio Armani's luxury hotel property.
For additional information on Shilia Arabic typeface family see here
For additional information on Burj Khalifa Shilia Arabic fonts family see here

Updated 09/01/2014
---
Project: Custom corporate Arabic typeface for Burj Khalifa, Dubai, UAE
Client: emerystudio, Melbourne, Australia for Emaar Proporties, Dubai, UAE
Type Designer: Mamoun Sakkal 2007
Photography: © Nadine Chahine, © Khaldoun Fansa, permission for use is gratefully acknowledged


SAKKAL DESIGN .