GRAPHIC DESIGN AND ILLUSTRATION
Arabic Zoomorphic Calligraphy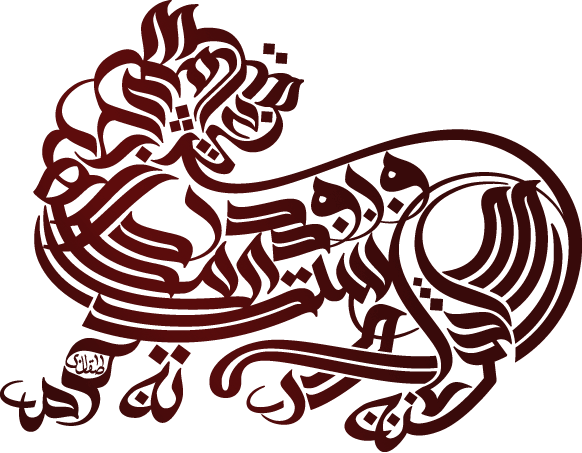 Persian poem in the shape of a tiger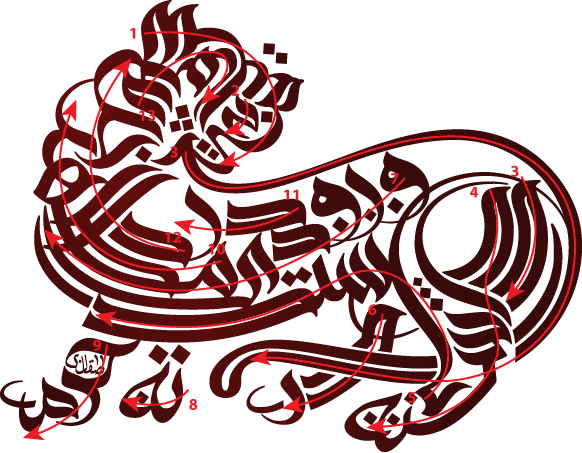 The text starts from the head (#1) and rotates clockwise to end at the head (#13)
The Persian text and its Arabic translation are shown on my Facebook page here.
The English translation is: Salimah, my love, remember the entrance door to the sanctuary is inside you.
---
Project: Persian zoomorphic calligraphy in the shape of a tiger.
Client: Private.
Designer/Calligrapher: Mamoun Sakkal 2011




© SAKKAL DESIGN .