GRAPHIC DESIGN AND ILLUSTRATION
Dr. Mamoun Sakkal was a consultant to Otak International and Selbert Perkins Design Collaborative on "Development of Al Rayyan Road Corridor
Environmental Concept Design," where he provided Arabic calligraphy and typography elements used in various parts of the project,
as well as graphic elements used to identify different districts and as basis for urban features.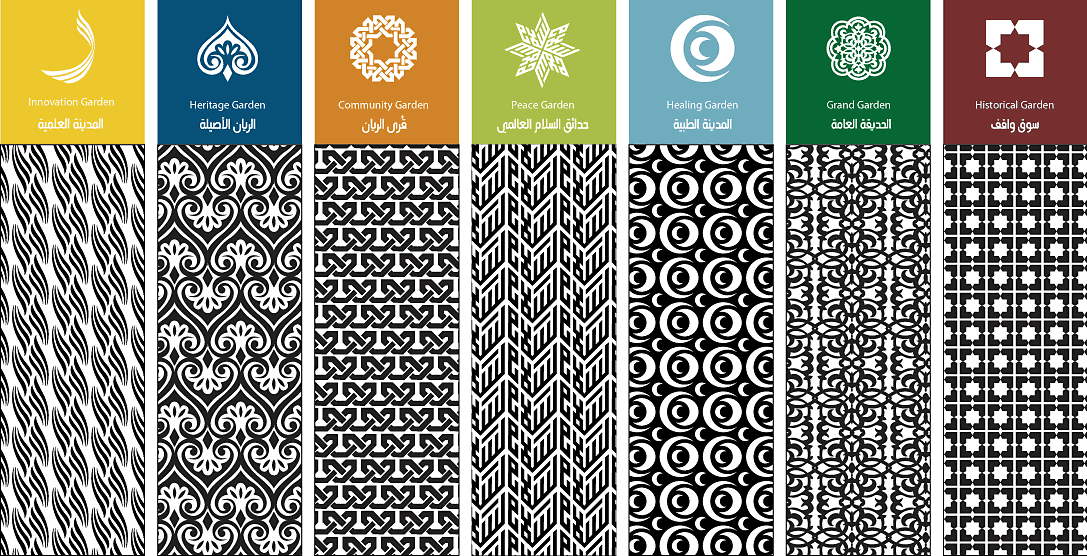 Typographic and graphic elements used to identify the different districts in the project area, and to creat patterns and urban featues used throughout each district.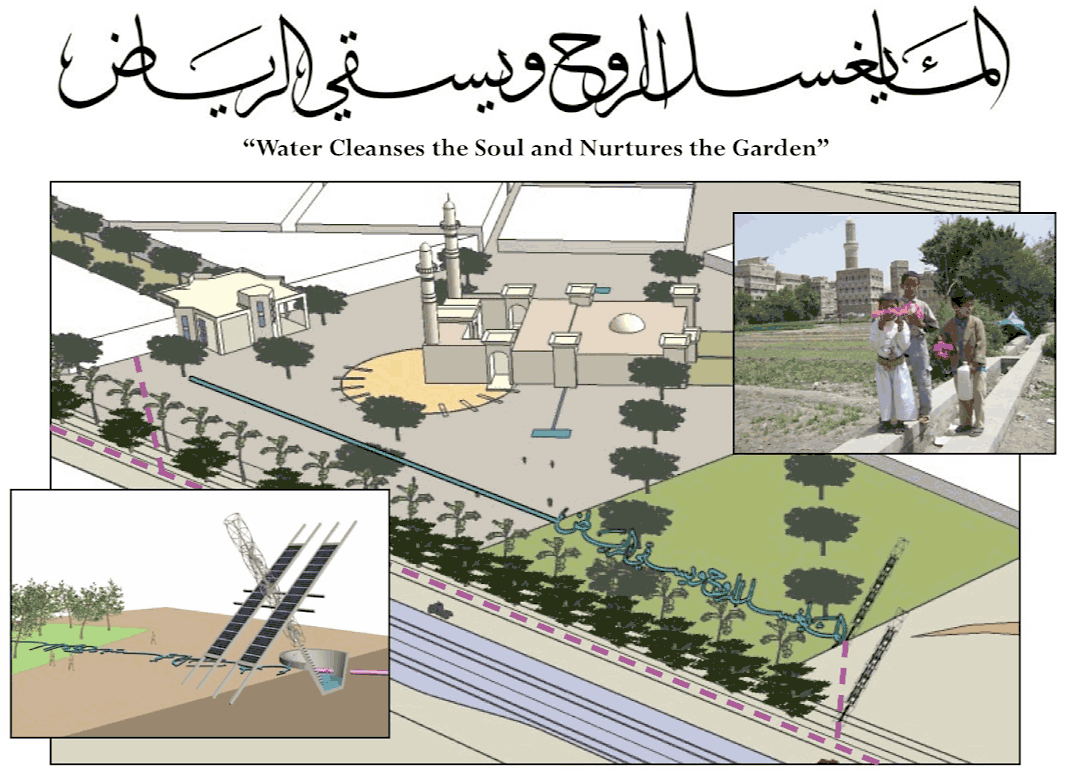 Arabic calligraphy in Thuluth style for "Urban Qanat" project, Doha, Qatar.
Above left: "Urban Qanat," reclaimed water drawn to the surface by solar and wind driven archemedian screw.
Center: A poetic passage, incised into a runnel of Arabic calligraphy, conveys ablution water from mosque to garden.
Above right: Sana' public food garden with adjacent mosque, providing a source of irrigation water.
---
Project: Development of Al Rayyan Road Corridor, Doha, Qatar
Client: Ministry of Municipal and Urban Planning, Doha, Qatar
Architect:Otak International, Seattle, WA, USA
Environmental Graphics: Selbert Perkins Design Collaborative, Playa Del Rey, CA , USA
Sculptor/Artist: Buster Simpson, Seattle, WA, USA
Calligrapher: Mamoun Sakkal 2008



Calligraphy © SAKKAL DESIGN 1523 175th Place SE, Bothell, WA 98012, USA.
Photos © Buster Simspon
www.sakkal.com | www.bustersimpson.net