GRAPHIC DESIGN AND ILLUSTRATION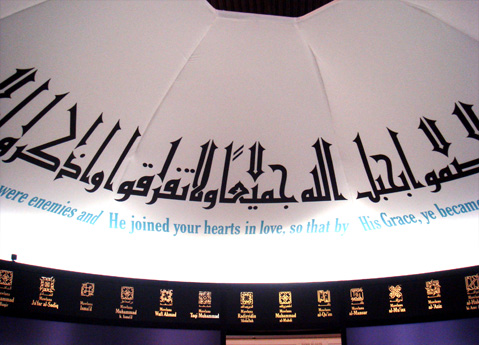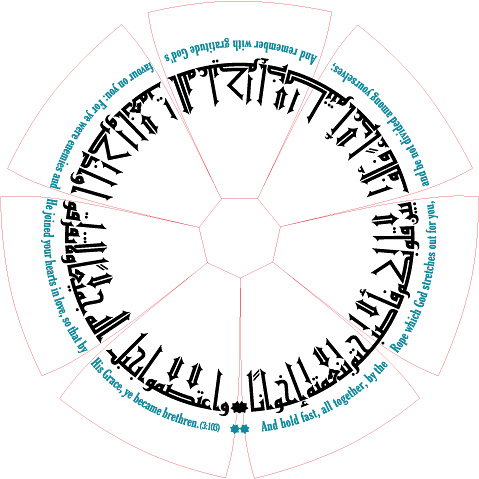 Arabic calligraphy in traditional Kufic style for the interior of the central exhibition hall dome.
Arabic calligraphy in modern Eastern Kufic style for 49 names located on the drum base of the dome.

---
Project: Arabic calligraphy for center hall of exhibition: Rays of Light, various cities.
Client: Celebrations International, London, UK.
Designer/Calligrapher: Mamoun Sakkal 2008



© SAKKAL DESIGN 1523 175th Place SE, Bothell, WA 98012, USA.
Updated 7/6/2012